We bring you the biography of Oba Otudeko with all you need to know about the businessman.
Oba Otudeko has created job opportunities through his business, helping the youths and labour force.
Oba Otudeko Biography
Ayoola Oba Otudeko CFR, born August 18, 1943, is a Nigerian businessman, founder and chairman of the Honeywell Group.
He is the founder of the Oba Otudeko Foundation and was the former chairman of FBN Holdings.
Oba Otudeko was born in Ibadan, Oyo State the South Western part of Nigeria.
Early Life and Education
Oba Otudeko was born into a royal family in Ibadan, Oyo State, South-West Nigeria. He is an Omoba of the Yoruba people.
He attended St. John's School, Oke Agbo, Ijebu-Igbo in Ogun State, and Olivet Baptist High School, Oyo.
Oba Otudeko studied Accountancy at the Leeds College of Commerce Leeds, Yorkshire, United Kingdom (now part of the Leeds Beckett University).
He also attended executive management training programmes at International Institute for Management Development (IMD), Harvard Business School and Arthur D. Little School of Management (now Hult International Business School).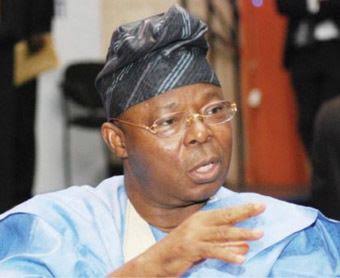 picture of Oba Otudeko
Career
He is a Chartered Banker, Chartered Accountant and a Chartered Corporate Secretary.
Oba Otudeko worked as a bank for 23 years, and became the General Manager and acting Chief Executive Officer of the then Cooperative Bank, Ibadan.
He retired from working in the bank in 1983 then the Federal government of Nigeria appointed him a Director to the Board of the Central Bank of Nigeria.
In the 1970s, Oba Otudeko founded Honeywell Enterprises, a trading enterprise company which later grew into Honeywell Group, a diversified industrial, trading and investment conglomerate.
Oba Otudeko was Chairman of the Nigerian-South African Chamber of Commerce (NSACC).
Oba Otudeko Net Worth
Oba Otudeko is a popular Nigerian businessman, he has an estimated net worth of US$550 million.
Personal Life
Oba Otudeko is married to Mrs Adebisi Aderonke Otudeko and they have children together.
Oba Otudeko's daughter are Folake Otudeko and Moyo Otudeko.